DISCOVER OUR GLOBAL SERVICE OFFER, TAILORED TO YOUR NEEDS
With ATALIAN Belgium you benefit from an integrated offer adapted to your needs.
ATALIAN's Facility Management activities can mobilize all Group resources (Facility Management, Cleaning and cleanliness, Technical Maintenance, Reception and hospitality, Energy management, Landscaping, Security and safety, Others) in order to propose relevant and tailored solutions.
You benefit from a single point of contact which controls and secures all the business expertise and their many technological and regulatory specificities.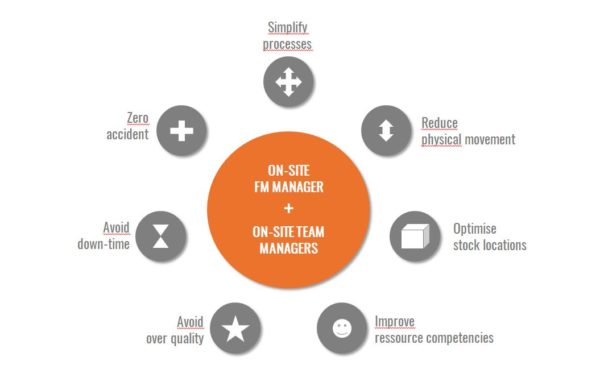 SPACE & INFRASTRUCTURE
1141-CAFM

1160-Maintenance

1173-Waste

1200-Landscaping

1300-Cleaning

1321-Pest control

1420-Space management

1430-Furniture
OCCUPANTS & ORGANISATION
2100-HSSE

2120-Security & safety

22000-Reception & hospitality

2220-Catering & vending

2230-Meeting rooms

2240-Professional clothing

2410-Office supplies

2441-Fleet management