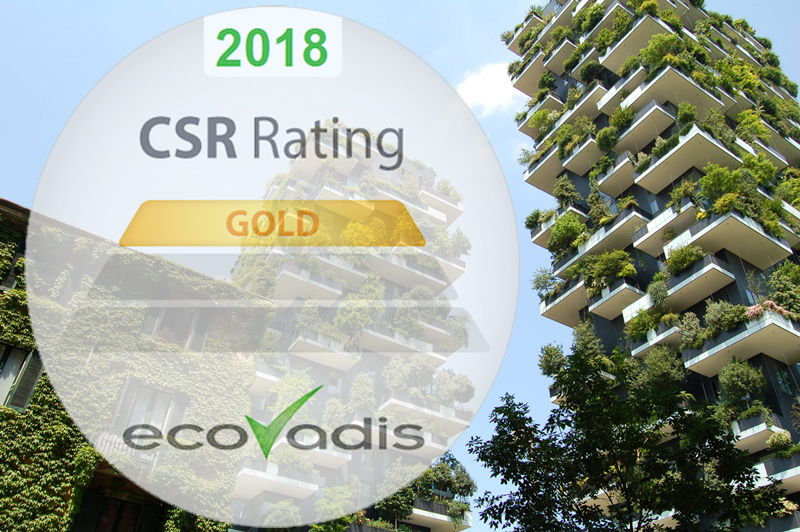 ATALIAN is awarded a Gold Medal by EcoVadis for 2018
Atalian evaluated its CSR practices with regard to the EcoVadis evaluation for the fourth year in a row.
Thanks to the maturity of our CSR practices across our various entities in France and abroad, the group increased its score from 62 to 66 out of a hundred and renewed the Gold Medal for 2018.
Atalian went from a "Confirmed" to an "Advanced" rating on the EcoVadis scale and has thus entered the top 2% of the best rated companies in its sector and the top 3% of companies evaluated across all sectors.
EcoVadis, the world's leading CSR rating agency, is dedicated to producing reliable assessments of companies' CSR performance, by providing them with comprehensive feedback, benchmarks and tools to foster continuous improvement and monitor the sustainability of companies' global supply chains.
This assessment is based on international standards for sustainable development, in particular the Global Reporting Initiative, the United Nations Global Compact and the ISO 26000 standard.